CARD TRANSACTION SERVICES
Secure payments, made simple.
Vexepay
is a modern and reliable payment solution that enables businesses of all sizes to accept card payments from their customers seamlessly. Our Android-based card machines are user-friendly, quick, and secure. With Vexepay, you can enjoy affordable transaction rates, fast settlement times, and easy integration with various point-of-sale systems. Whether you are running a small business or a large enterprise, Vexepay is designed to simplify your payment processes and boost your bottom line.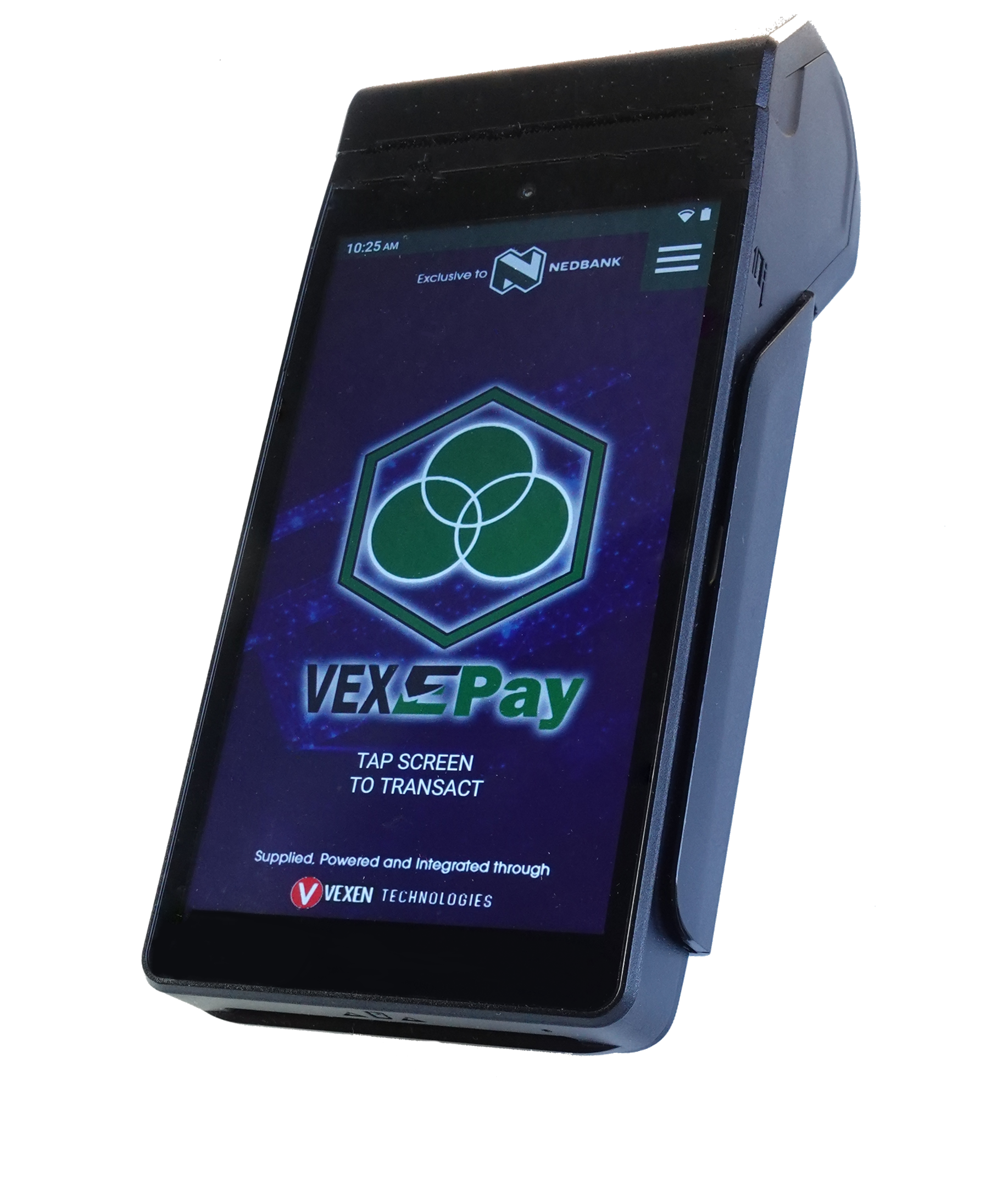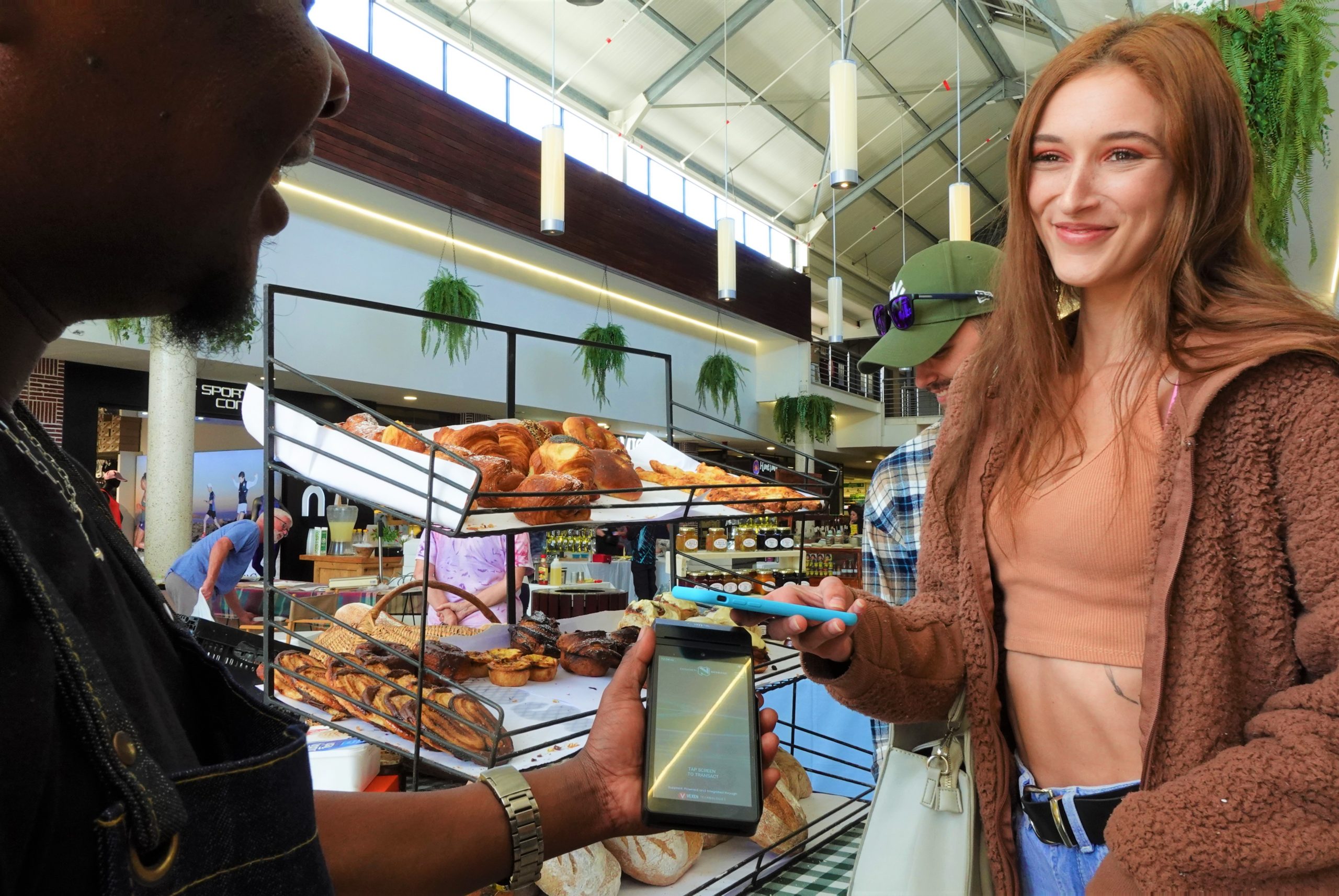 Card Services
Perfect solution for a growing business
The Vexepay Card Machine is the perfect solution for growing your business. This state-of-the-art card machine allows you to accept payments quickly and easily, without any hassle. Whether you're a small business owner or an established enterprise, the Vexepay Card Machine can help you streamline your payment process and enhance your customers' experience. 
With its fast transaction speeds and secure payment processing, the Vexepay Card Machine is the ultimate payment solution for businesses looking to take their operations to the next level.  Some of the key points are:
Process all Credit and Debit Cards
Transaction started straight from till point

No finger trouble—100% accuracy!

Fast! –reduce long queues

Online reporting— Mutiple reporting types

Multiple Printing Modes— Save on paper
Mobile device — can be moved –e.g. deliveries

Note field – Add a note or reference

Online reporting – Multiple reporting types

Multiple Printing Modes – Save on paper

Loadshedding safe – Built-in battery and sim
Why Choose Vexen's Vexepay?
At Vexen, we're dedicated to providing our customers with the best payment processing solutions available. With our advanced cloud-based technology, reliable infrastructure, and user-friendly reporting system, we offer everything you need to manage your payments with ease. Our commitment to security and uptime ensures that your transactions are always processed quickly and securely, while our real-time web-based reporting provides you with the insights you need to make informed business decisions. Plus, with our exceptional customer support team available to assist you whenever you need it, you can trust that we'll be there for you every step of the way. Choose Vexepay for reliable, secure, and user-friendly payment processing!
Built for the future
Take charge of your business by choosing systems that will ensure profitability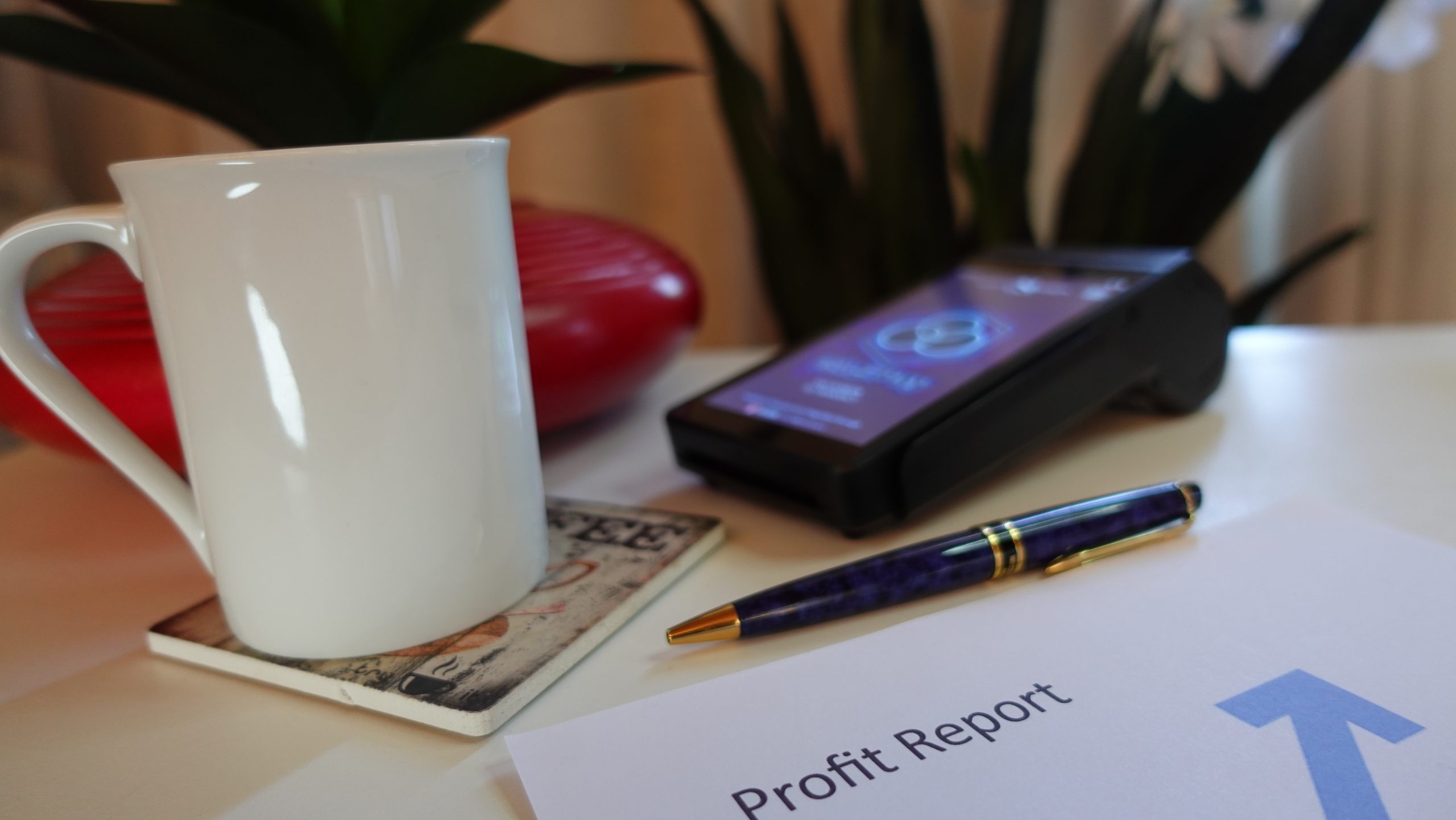 Cloud based systems
Our cloud-based payment system offers numerous benefits for your business. This means you can easily manage transactions and track your sales on-the-go, whether you're at the office, on vacation, or working remotely. Plus, our cloud-based system provides enhanced security measures, protecting your transactions from potential fraud and ensuring that your customers' sensitive information is always safe. With Vexepay's cloud-based payment system, you can enjoy greater convenience, flexibility, and peace of mind when it comes to managing your payments

99.9% Uptime
Our payment system at Vexepay is designed to provide maximum reliability and uptime for your business. With a 99.9% uptime guarantee, you can trust that your payment processing will be available when you need it most. We understand that every second counts when it comes to your business transactions, and that's why we've invested in redundant systems and reliable infrastructure to ensure that your payments are processed quickly and securely. With Vexepay, you can count on us to provide you with the uptime and performance you need to keep your business running smoothly

Realtime reporting
Real-time web-based reporting is an essential feature for any business looking to stay on top of its financial performance. At Vexepay, we offer advanced web-based reporting capabilities that allow you to access your transaction data in real-time from anywhere, at any time. With our reporting system, you can quickly and easily view your sales data, monitor transaction activity, and track revenue trends. You can even generate customized reports to gain deeper insights into your business operations.
Our web-based reporting system is incredibly user-friendly and intuitive, making it easy for you to analyze your business data and make informed decisions. Whether you need to track daily sales or monitor the performance of specific products, our reporting system provides you with the tools you need to stay informed and in control. Plus, because our reporting is web-based, you can access your data on-the-go, from any device with an internet connection.
At Vexepay, we understand that your time is valuable. That's why we've designed our reporting system to be fast, reliable, and easy to use. With our real-time web-based reporting, you can streamline your financial reporting and gain a deeper understanding of your business's financial performance. Say goodbye to manual data entry and time-consuming spreadsheet management, and hello to efficient, data-driven decision making with Vexepay.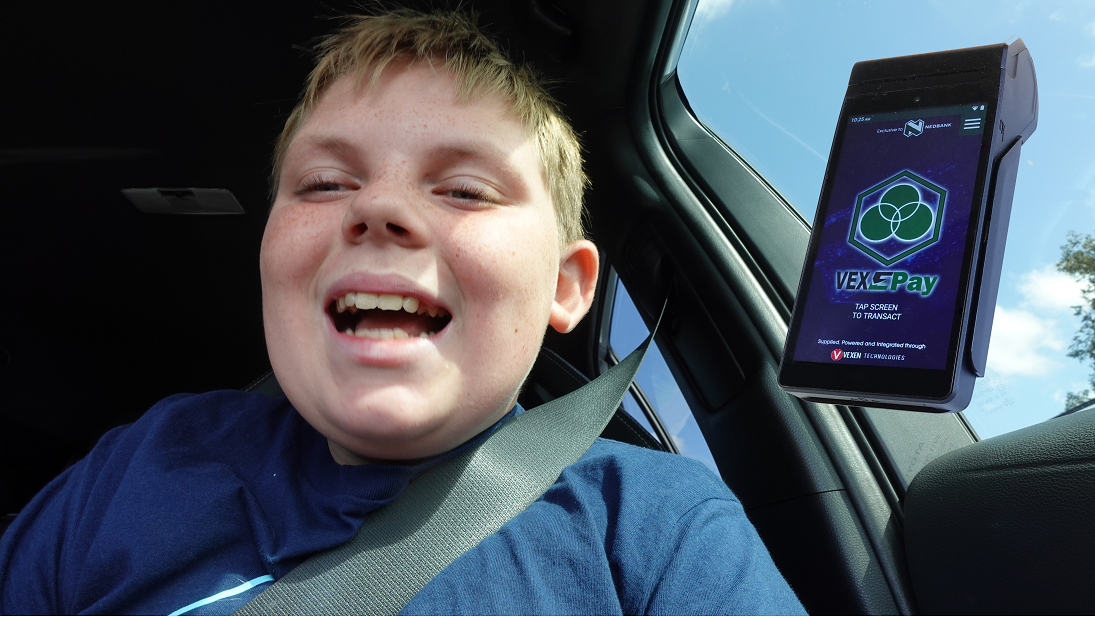 Secure Your Business Transactions: Why a Payment System Is Like a Seat Belt for Your Business
Your business transactions are just as important as your child's safety in a vehicle. 
You wouldn't dream of letting your child ride without a seat belt, so why take chances with your business? At Vexepay, we understand the importance of security when it comes to your payments. Our advanced encryption technology ensures that your transactions are safe and secure, so you can focus on what really matters: growing your business. Don't leave your business's security to chance. Choose Vexepay and experience the peace of mind that comes with knowing your transactions are fully protected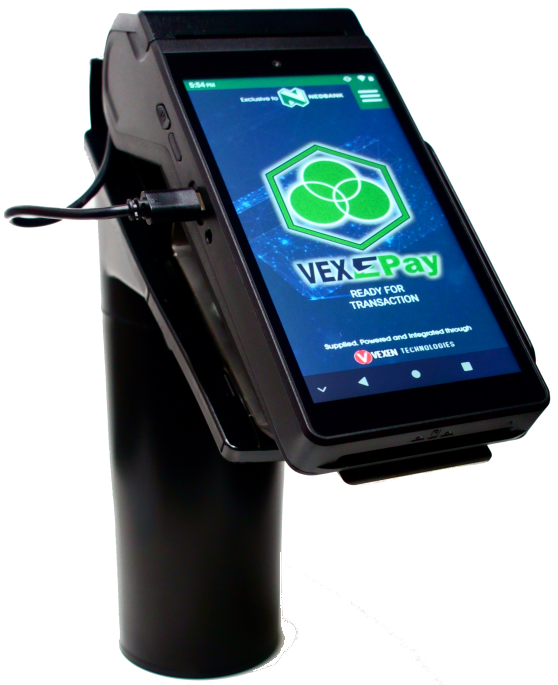 At Vexen Technologies, we have partnered with multiple banks, including Nedbank, to offer our customers a broad range of payment solutions. This means that even if you bank with a different financial institution, you can still use our Vexepay card payment machine to process transactions. Our partnerships allow us to provide you with greater flexibility and convenience in managing your payment transactions.
How it works
Getting a card machine for your shop is easy with Vexen Technologies. Follow these simple steps:
STEP 1: Contact us
Get in touch with our sales team by phone or email to inquire about getting a card machine. We'll guide you through the process and answer any questions you may have.
STEP 2: Fill out an application
Our team will guide you through the application process. You'll need to provide some basic information about your business, such as your business name, address, and contact details.
STEP 3: Bank Contact
a Bank Representative to contact you to discuss the best rates and benefits for your business.
STEP 4: Approval and setup
After submitting your application, our team will review it and get back to you with an approval. Once approved, we'll set up your card machine and provide you with training on how to use it.
STEP 5: Start accepting payments!
With your new card machine, you can start accepting card payments from your customers. You'll be able to boost your sales, improve your customer experience, and streamline your business operations with ease.
At Vexen Technologies, we make it easy for businesses to get a card machine and start accepting card payments. Contact us today to learn more and get started.
24/7 Award Winning Support
We understand that you need your payment processing system to work seamlessly around the clock. That's why we offer 24/7 support to ensure that your business runs smoothly at all times. Our dedicated support team is always available to help you with any issues or questions you may have, and we pride ourselves on delivering award-winning service to our customers. You can trust us to be there for you whenever you need us.
30 Day Money Back Guarantee
At Vexen Technologies, we're confident that you'll love our Vexepay card machines. That's why we offer a 30-day satisfaction guarantee. If for any reason you're not completely satisfied with your Vexepay device within the first 30 days of purchase, simply return it to us for a full refund. We stand behind our products and are committed to providing our customers with the best possible experience.
Contact us
Want to be part of the team?Have a question or need more information? Simply click on the button below to reach out to us. We open add more quality Point of sale systems and other providers to our list!
Reliability • Stability • Passion