Experience the difference.
Upgrade to Vexepay's card machine today and experience with our cutting-edge payment technology. Vexen's Vexepay Card System is your gateway to smooth and secure transactions.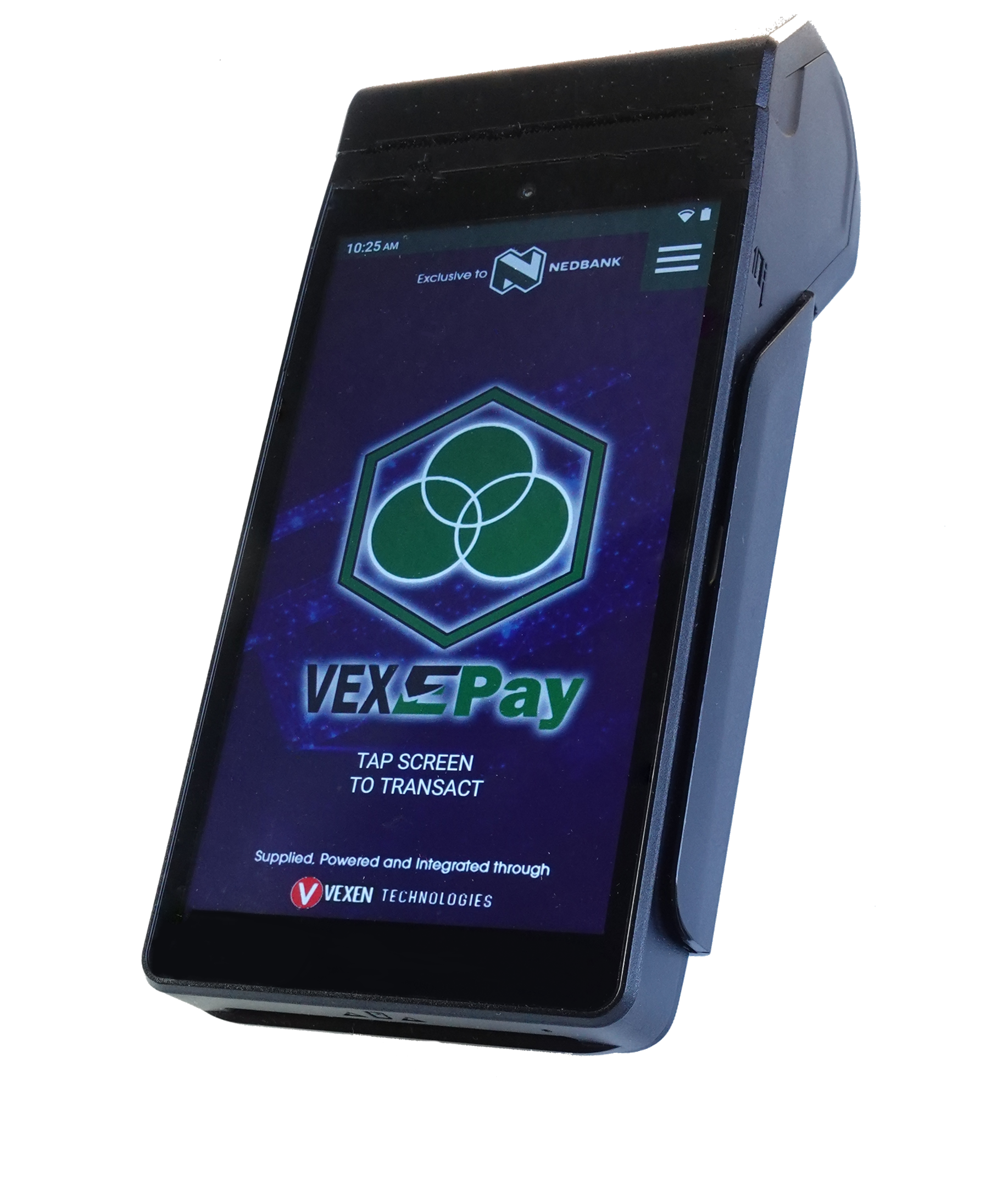 VEXEN TECHNOLOGIES
Get up to speed with Android
Vexen Technologies is a leading provider of innovative payment solutions for businesses of all sizes. Our mission is to help merchants maximize their potential by leveraging the latest technologies in the payment industry. We specialize in offering comprehensive and user-friendly payment systems that are designed to simplify the payment process and enhance the customer experience.
At Vexen Technologies, we understand the challenges that merchants face in the increasingly competitive business landscape. That's why we offer a range of payment solutions that are tailored to the needs of each individual business. From state-of-the-art card payment machines to integrated payment solutions that support prepaid airtime and electricity, we have the tools and expertise to help businesses thrive.
With a focus on customer satisfaction and exceptional support, Vexen Technologies has established a reputation for excellence in the payment industry. Our team of experienced professionals is available 24/7 to provide award-winning support and ensure that our clients receive the best possible service. Contact us today to learn more about how Vexen Technologies can help your business grow.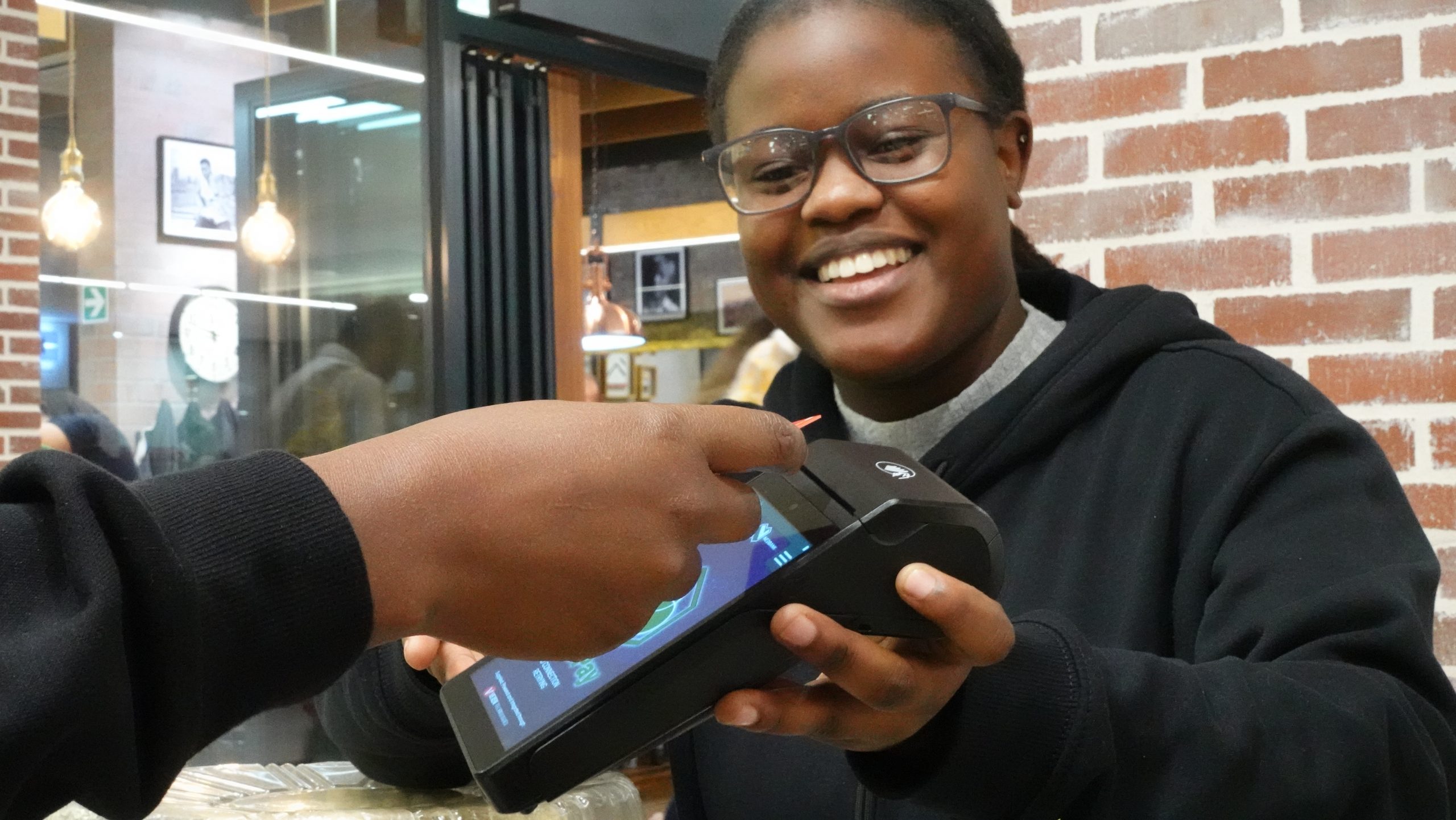 great connectivity
The card machine that will accept payments anywhere
At Vexepay, we know that accepting payments on-the-go is essential for many businesses. That's why our Vexepay Card Machine is designed to work wherever you need it.
With mobile connectivity options, including 4G and Wi-Fi, you can accept payments from virtually anywhere, whether you're on the move, at a pop-up event, or on the shop floor.
Our card machine is easy to use, with a user-friendly interface and fast transaction processing times. Plus, with our advanced security features, you can rest assured that your transactions are always safe and secure.
Accept payments anywhere with Vexepay's reliable and convenient card machine."
NO FINGER TROUBLES – NO QUEUES
Link your Point of Sale (Till) System with Vexepay's Card Machine
At Vexepay, we know that many businesses rely on high-quality Point of Sale (POS) systems to manage their sales and operations. That's why we've designed our card machine to work seamlessly with any quality POS system. With our easy-to-use integration tools, you can quickly and easily connect your Vexepay card machine to your POS system, allowing you to accept payments with ease and streamline your sales data.
Our card machine is designed to be compatible with a wide range of POS systems, making it easy for you to upgrade your payment processing capabilities without having to overhaul your entire system. Our advanced security features ensure that your transactions are always safe and secure, while our fast transaction processing times ensure that you can keep your business running smoothly.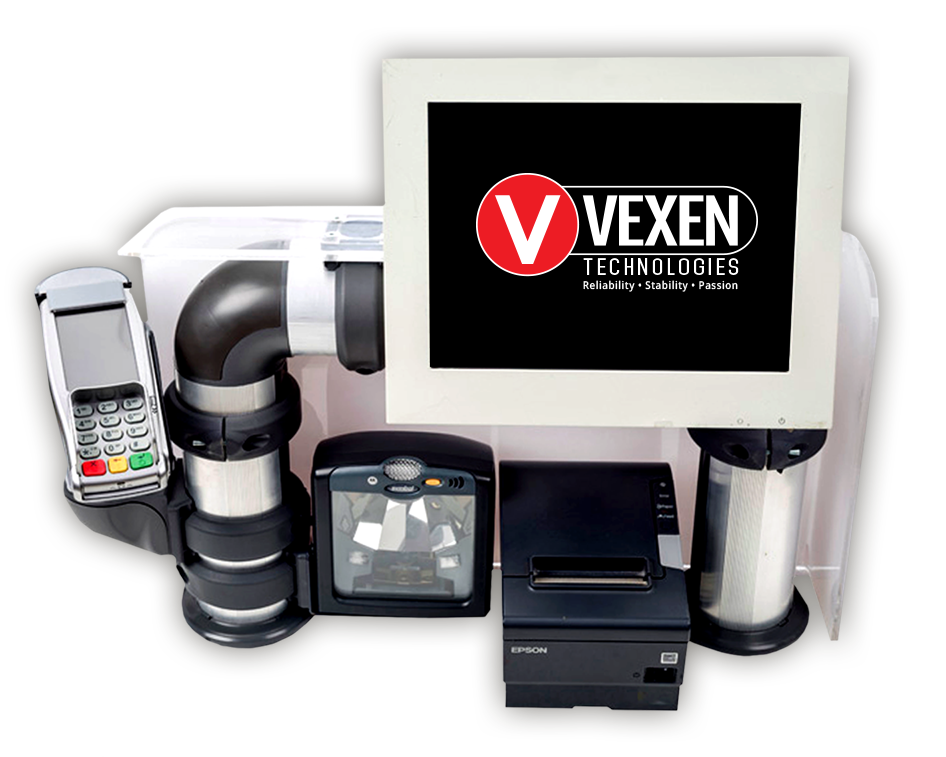 At Vexepay, we're committed to making payment processing easy and convenient for businesses of all sizes. That's why we offer reliable, affordable, and easy-to-use solutions that can help you take your business to the next level. With our card machine, you can upgrade your POS system and start accepting payments with confidence, knowing that you have the support and security you need to succeed.
Quenche your trading thirst!
Just as a glass of water quenches your thirst and provides your body with the hydration it needs to function properly,
Vexen's VexePay card payment machine quenches your business's need for efficient and secure payment processing. With Vexen's advanced cloud-based technology, reliable infrastructure, and user-friendly reporting system, you can easily manage your payments and gain valuable insights into your business's financial performance. Just as a glass of water is essential to your body's health and wellbeing, Vexepay's card payment machine is essential to your business's success and growth.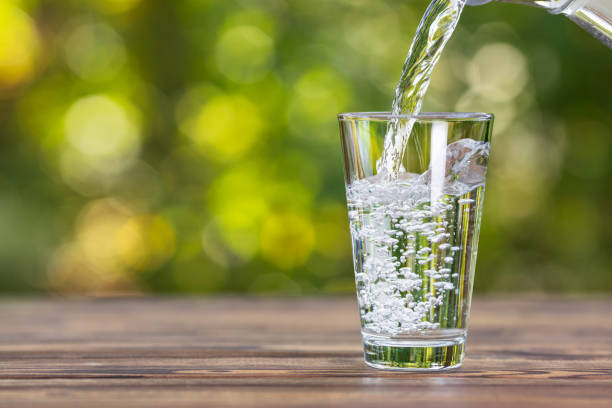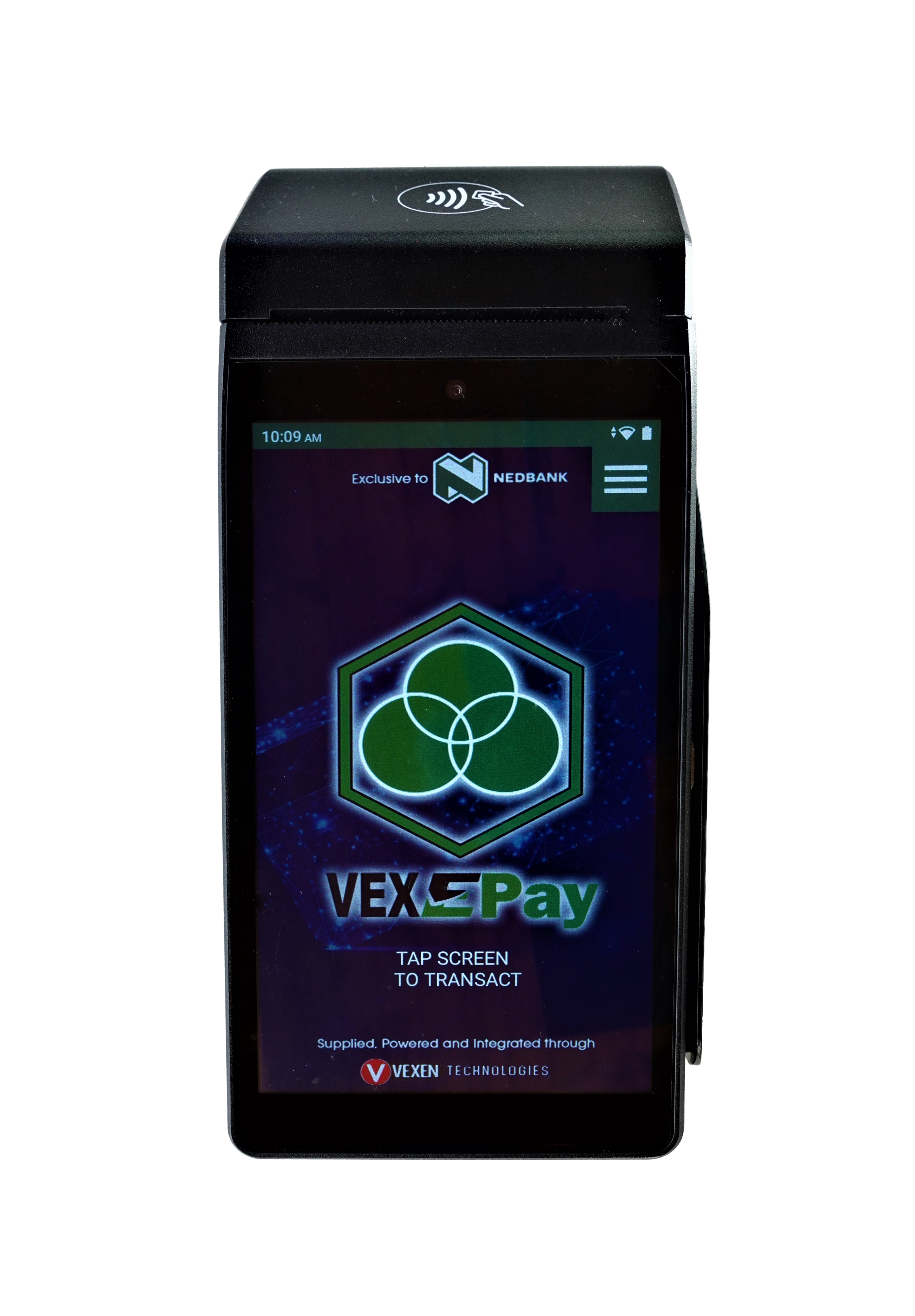 Card Services
VEXEN CARD SOLUTIONS
Our aim is to provide the fastest, most efficient card solution possible.On the completion of your registration, we will arrange the pin pads & stands that you require on site, while our skilled technicians will manage the installation of your system for you.
Process all Credit and Debit Cards
NetVoucher
PREPAID AIRTIME & ELECTRICITY
NetVoucher provides the easiest, most reliable method to sell prepaid airtime and electricity services to your customers. This service has been designed to operate on various platforms, making it a convenient, flexible option that can be tailored to suit your needs.
PC-KIOSK
Easy to use
Minimal monthly fees
Free remote installation assistance (via TeamViewer)
Free customer support
Free upgrades (depending on availability)
INTEGRATED
Seamless integration
Fast & efficient
Prepaid features without extra infrastructure required
Customer support
Reliable & Convenient
ICT Services
Other Services
We offer a wide range of reliable IT services that we will tailor to meet your specific business needs.
Get in touch with us to find out how we can help you to do business better!
ADSL & FIBRE
We keep you connected with fast reliable internet!
VOIP
Our VOIP solution will cut your phone bill by up to 40%
HOSTING
We offer secure, reliable hosting at the most affordable prices!
NETWORK MANAGEMENT
When you need to get your network on track, we're here to help!
Which bank must I use?
VEXePay is a product exclusive to Nedbank. This means that the acquiring account will be with Nedbank. There is no need to change your primary bank account.  The funds would be transferred from your Nedbank acquiring account to your normal business account.
Vexen's traditional card product allows you to make use of any other banks for card processing.
*Inter-bank transfer may be applied.
Must I have a Point of Sale?
VEXePay can be operated in 2 different modes: INTEGRATED or STAND-ALONE. This gives you the ability to use it as a STAND-ALONE device if you do not have a Point-of-Sale. Once the POS Vendor has integrated with Vexen the same device can be used as an INTEGRATED device. This request gets done at a flip of a switch at no extra cost.

Vexepay traditional only works in INTEGRATED mode and would need a POS present to process.
Do I need a printer?
The VEXePay device has a build-in printer. Vexen has the ability to print the slip to your normal slip printer or to the VEXePay device. This saves on paper by only printing the minimum as required by the bank.
Traditional devices does not have a build in printer. Card transaction slips will be printed at the POS printer.
What is the difference between INTEGRATED and STAND-ALONE?
INTEGRATED means that a point-of-sale system links directly with the VEXePay device, which simply means that the point-of-sale device sends the transaction details to the VEXePay device automatically.
The benefits are faster transaction speeds and elimination of finger errors.  In this mode it is not possible to enter the transaction amount on the VEXePay device which will provide an extra layer of security.
STAND-ALONE means that the amount is entered manually onto the VEXePay device. The VEXePay device is not linked to any Point of Sale and can operate independently. This is beneficial in some cases where a mobile device is needed for example, when payment is required in a restaurant at a table.
For more information watch our Youtube Video
Contact us
Get in touch with your Point of sale Vendor, Dealer, Nedbank rep or get in touch with us.
Reliability • Stability • Passion